TRAVEL THE WORLD AND TELL STORIES THAT MATTER
July 6th - August 4th 2024
A four-week travel course where you learn to produce short documentary films about changemakers in Morocco.
Travel to Tangier, Morocco and learn documentary storytelling alongside other impact-driven filmmakers. Get real life experience collaborating with local experts, leaders and changemakers to help share their amazing stories. Return home an accomplished filmmaker, with an important story to share with your community, festivals, and the world-at-large.
The best way to learn about our Documentary Outreach to Morocco is by signing up for the email series. Find out more about why we travel, how it works, and what you can expect.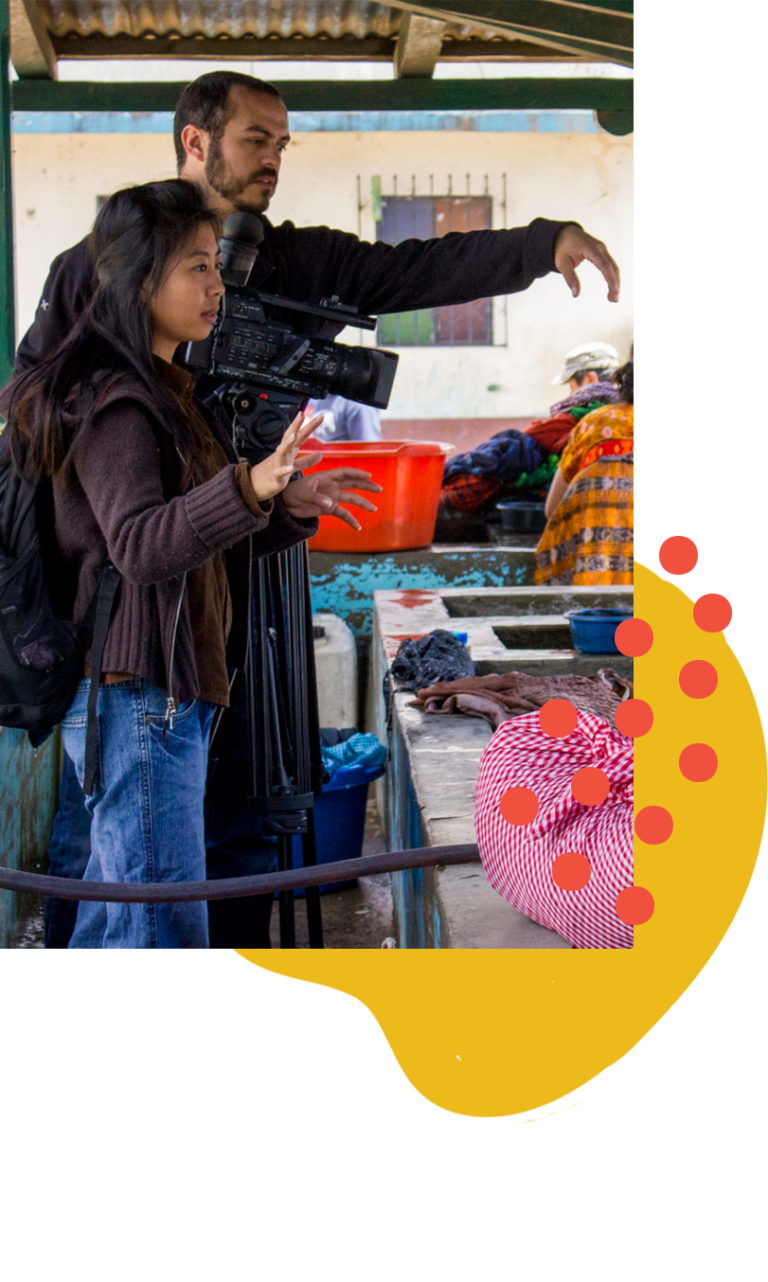 EVERY SToRYTELLER NEEDS OPPORTUNITIES TO LEARN AND GROW.
JOIN A COMMUNITY OF CREATIVES
Each trip is made up of a dynamic team of passionate, thoughtful people. All who are interested in telling stories that matter. During our month-long residency, we explore places and ideas together.
GET THE RIGHT TRAINING AND EXPERIENCE
We teach you our field-tested documentary production process. We practice it together on location so you become a more efficient and effective storyteller. 
EMBRACE ETHICAL STORYTELLING
We teach documentary production with a focus on ethical, collaborative practices, ensuring you create impactful narratives without exploiting others.
PRODUCE A FILM YOU ARE PROUD OF
Return home an accomplished filmmaker, with an important story to share with your community, festivals, and the world at large.
CHANGE YOUR PERSPECTIVE ON TRAVEL
Become a more savvy, responsible traveler, with an intimate knowledge of what it means to live and learn in another part of the world.
Crews arrive in Tangier, Morocco and enjoy welcome celebrations. Each day, our group meets for briefings, screenings and exercises on documentary filmmaking. Filmmakers visit locations, scout operations, and conduct pre-interviews to gather information. The goal is to find an interesting character whose story would make a compelling documentary.

Filmmakers plan for production by developing a story summary and outline, as well as a schedule and a shot list. Workshops and practical exercises are led by our Actuality Leader to teach techniques in visual storytelling. Each crew produces a micro-documentary to learn how to work as a team.
Filmmakers document on location to record the people, events, sounds, and environments necessary to tell their chosen story. Dailies are reviewed and critiqued in group sessions every evening. Editors begin to organize the footage according to the story plan.
Filmmakers edit the film from rough cut to picture lock entirely on location with plenty of support. Before departure, the local community is invited to join the crew for a screening of all completed documentaries. Everyone celebrates their storytelling achievements with farewell festivities and then departs for their travels home. 
$
4200 USD
FOUR WEEKS ON LOCATION IN MOROCCO
4 weeks documentary training and mentorship

meeting and coworking facilities access

29 nights semi-private lodging at local guesthouse

airport transfers on arrival and departure

group cultural walking tour

community film screening and celebration
WE KNOW THAT GOING IT ALONE IS TOUGH
Actuality Abroad has led hundreds of impact-driven storytellers on documentary adventures that provided them the training, experience, and support they needed to travel the world and tell stories that matter.